Monthly Luncheons / Special Events / Trips
Reservation & Cancellation Policy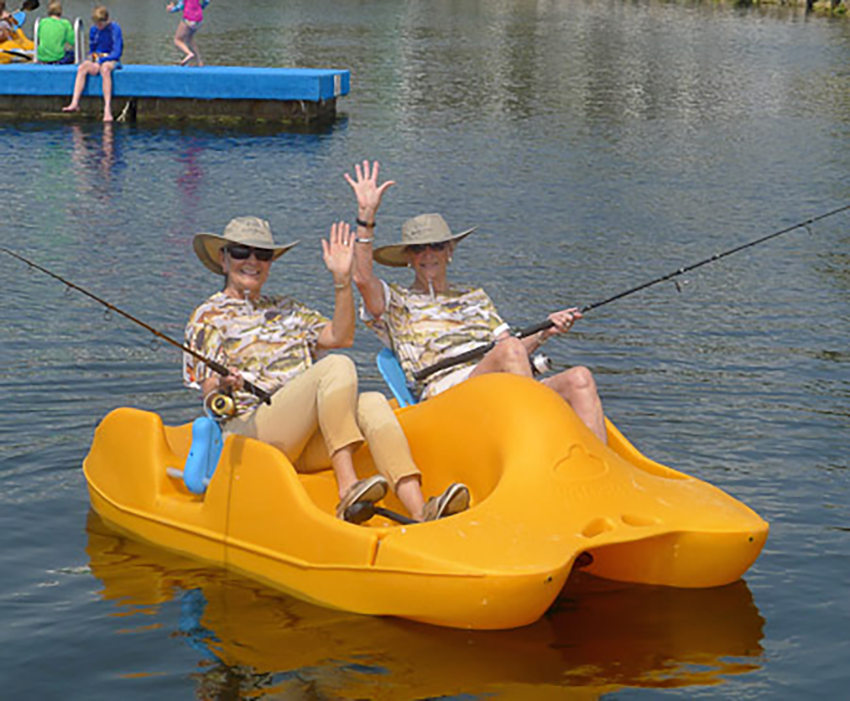 Monthly event notices are sent out to all members via the email newsletter Tight Lines. Payments (which are your reservations) are most often due the Friday before the event but always check for up-to-date information including the event contact person in the current issue of Tight Lines.
Monthly Luncheons
---
We count on luncheon payments (which are your reservations) for planning purposes, so please, don't forget to submit your payments before the published deadlines.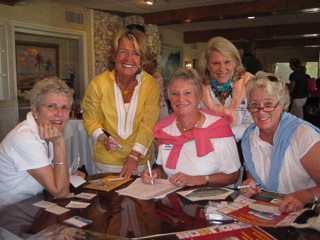 Bonnies can now pay by ORC membership number. Email your ORC membership number to Johanna Paterson at bonefishbonnies1@gmail.com to make your reservation.
Special Events
---
The Bonnies don't search far to find a reason to gather together for a fun afternoon. You can go fishing, take a casting class, join the book club, celebrate holidays together and more! Please read below for more information…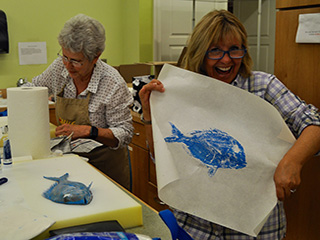 CASTING CLASSES
No matter your level of expertise there's always something new to learn, Mona Brewer and Nancy Zakon offer four different learning opportunities to the Bonnies every season. They are: Spin Casting; Beginning Fly-Casting (pickup/lay down); Double Haul; and, Take Your Cast from 30 feet to 60. Preparation and testing for the Fly Fishers International Casting Challenge are also offered. Watch for more information in future Tight Lines.
HOLIDAY PARTY
This gathering celebrates the December holidays in lieu of a monthly luncheon. Held in early December, it is always a special evening, the Bonnies gather to enjoy the holiday spirit with cocktails, heavy hors d'oeuvres, gifts and Bonnie friendship.
BOOK CLUB
The Bonnies Book Club is another opportunity for members to meet and share the spirit of Bonnie friendship. Get togethers are held periodically during the season. Watch for information about the next meeting in Tight Lines.
KAYAK CLEAN UP
Bonnies participating in one of the Kayak Clean-Ups have the opportunity to do good while having fun. They meet on the Buccaneer Island Beach and using equipment supplied by the Ocean Reef Club head out to clean up the shoreline. After being on the water for ninety minutes they return for lunch at the Beach Bar.
CAST & BLAST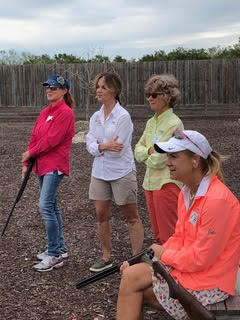 Held at the Card Sound Sporting Clays Range, Cast & Blast is a chance for Bonnies to learn or practice casting and shooting skills. Lessons begin at 10 a.m. and continue through the picnic lunch followed by a chance to test your skills in friendly competitions ending at 2 p.m.
Keep an eye out for more event information in future Tight Lines.
Trips
---
Each season there are a minimum of two "away" fishing outings. These typically include one "local" and one "far away" and are usually quickly fully subscribed, but never hesitate to add your name to the waitlist (because life happens).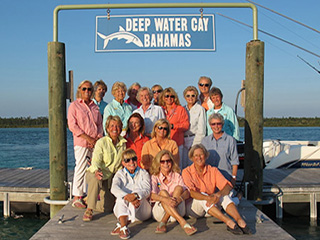 The trips scheduled for 2022 include a March 2nd – 5th trip to the Gasparilla Inn in the Village of Boca Grande on Gasparilla Island (Contact: Tina Jones tina@primeassetslic.com) and a May 3rd – 8th trip to Mangrove Cay, Andros Island, The Bahamas (Contact: Laura Wilson cflba@icloud.com). Trip insurance is recommended.
While accommodations can vary between singles and doubles, the number of offshore and reef anglers is determined by the size of the fishing vessel. Past "local" trips have included one-to two-night stays in Key West, Everglades City, Flamingo, Islamorada, and Marco Island. "Far away" trips usually are four to seven night stays and have included trips to The Bahamas, Belize, Cuba, Montana and Vermont.
Priority for choice of accommodations is determined by order of date payment is received. Though not necessary, it is advisable to have a "partner" in mind when signing up.
Luncheon & Special Events Reservation / Cancellation Policy
---
Pay As You Go Is Now Pay Before You Go. Bonnies can now pay by ORC membership number. Email your ORC membership number to Johanna Paterson at bonefishbonnies1@gmail.com to make your reservation.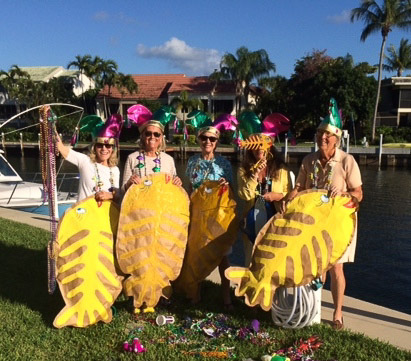 The Bonnies have put it off as long as possible but we now must join every
other club at Ocean Reef in adopting the policy that payment for events
is your reservation/RSVP. We are now almost two hundred members
strong and out of respect for our vendors and courtesy to each other
we must honor event registration deadlines.
This policy is not intended to exclude anyone but rather to ensure that every Bonnie has the opportunity to participate in events and know that their presence is expected and that their place is secured and that the workloads of our committees and caterers are eased.
As we have always recognized, "life happens" and in case of an emergency
a cancellation for a luncheon may be refunded.
Cancellations for a tournament cannot be refunded after the entry deadline.
Due to the nature of some trips, they may be 100% non-refundable as the
prices for the trips are organized for a specific number of anglers and it
would be unfair for the other anglers to have to absorb the cost of a
cancellation.